"This dog changed my life. He makes everyone smile and he is so unique, best dog humor ever, best attitude, he does what he wants and he also speaks way too much! He is currently 4 years old and everyone that knows him, loves him, so I wanted more people to see this smiley, disobident head that just drives me crazy. I love him!" - #ImAHotDog! @paolaescg
Winners Receive
A $50 Gift Certificate! The chance to be seen by millions!
Sign up and we'll let you know when new winners are announced!
Hottest Dog Honorable Mentions
Many of our winners are sporting some great Hot Dog Gear. Click the links, where available, and check out the Hot Dog Gear they're wearing.
Maggie the Jack Russell rescue is having a ball with her new
Halloween themed collar and ID tag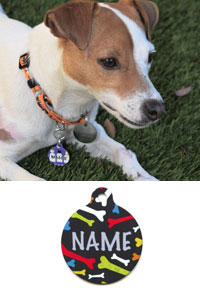 Your my boy Blu! Saying #ImAHotDog in his pawesome
US Made Studded Leather Dog Collar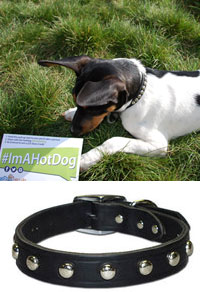 Phinn is on awwwdorable Maltese rescue! In our
Flowers themed collars and tags right here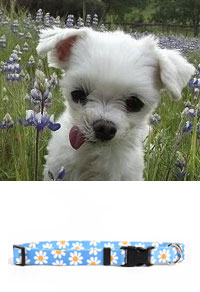 Wall of Fame
Check out our past Hottest Dog Contest winners